Please browse my collection of work, and feel free to contact me, at laraklopp@aol.com, if you have any questions.
Recent Events
The weekend of September 21-22, 2013, Fredericksburg VA held its annual Via Colori Festival, with artists filling the streets with their chalk creations. Check out my work after the first day, and my new work the second day (after the first day's washed away over the night ...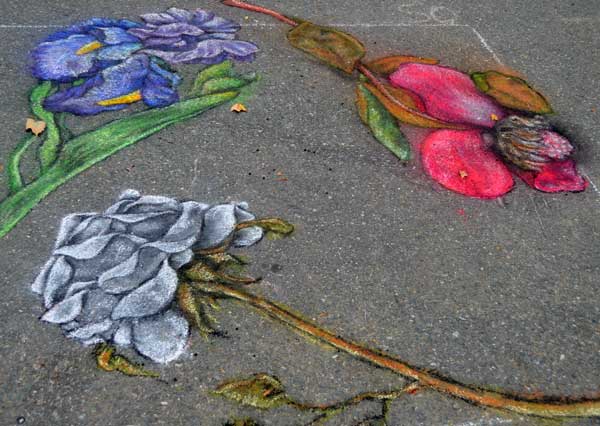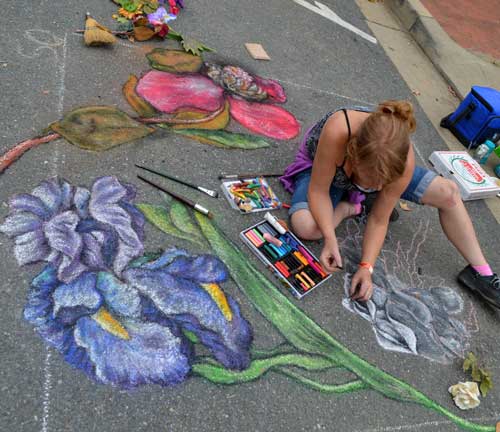 Featured Work
Backyard in Spring, Oil on canvas, 18x24"
Sitting Together, Oil on board, 16x20", $100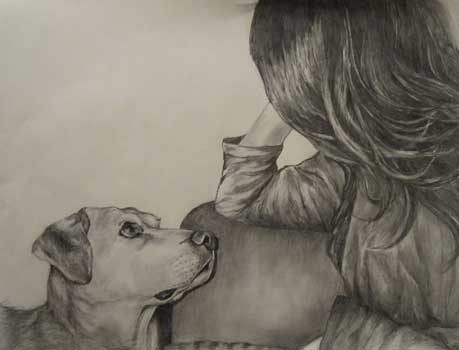 Jo & Gunner, Pencil on paper, 18x24", Private Collection